We are thrilled to share with you some exciting news about the achievements and accomplishments of our exceptional Senior High School (SHS) students at the recent 1st NU Lipa ABM Cup. Held on March 25, 2023, at the esteemed National University (NU) Lipa City Campus, this Inter-High School Competition brought together talented students, providing them with a platform to showcase their knowledge, proficiency, and skills in the field of Accountancy, Business, and Management (ABM).
Batangas Eastern Colleges ranks 3rd Overall Top-Performing School out of 16 participating schools (comprised of both public and private schools from Batangas, Laguna, and Quezon)!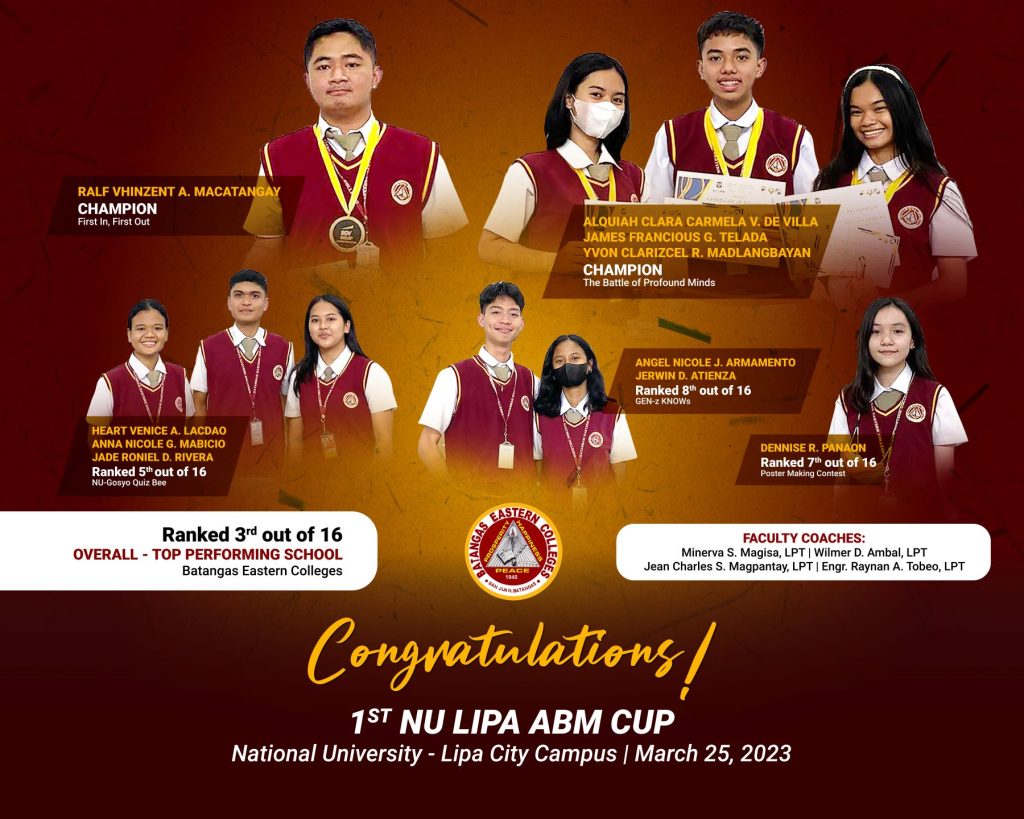 A Testament of Senior High School BEC Students' Excellence
The program of events for the 1st NU Lipa ABM Cup is comprised of various Inter-High School competitions categorized between academic and non-academic activities.

FIRST IN, FIRST OUT

This is an accounting quiz bee where participating schools are allowed to have 1 single representative (either a Grade 11 or Grade 12 student) to compete.
Our SHS student, Ralf Vhinzent A. Macatangay, emerged as the shining star of the competition, securing the top spot and earning the well-deserved title of Champion.
Ralf's remarkable performance demonstrates his exceptional abilities and knowledge acquired from being a dedicated ABM SHS student.

THE BATTLE OF PROFOUND MINDS
This is an accounting quiz bee played by a group or a 3-member team competition. Each participating school shall be represented by 3 ABM Students (either a combination of Grade 11 or Grade 12 students).
To add another remarkable feat for Batangas Eastern Colleges, Alquiah Clara Carmela V. De Villa, Yvon Clarizcel R. Madlangbayan, and James Francious G. Telada showcased their exceptional intellect and teamwork thereby leading to triumph in "The Battle of Profound Minds" category. The talented trio secured the coveted title of Champion.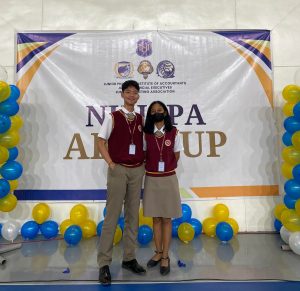 GEN-z KNOWs
This is a General Knowledge quiz bee wherein participating schools shall be represented by 2 ABM students (either Grade 11 or Grade 12 SHS students).
For this category, Angel Nicole J. Armamento and Jerwin D. Atienza represented our school against other participating schools.
Their dedication and hard work paid off as they outranked other competitors and secured a win as the 8th Placer. 

NU-GOSYO QUIZ BEE 
This is a group or 3-member team quiz bee which intends to determine the most knowledgeable ABM students in the field of business.
The trio of Heart Venice A. Lacdao, Anna Nicole G. Mabicio, and Jade Roniel D. Rivera took on the challenging NU-GOSYO Quiz Bee category. Their exceptional knowledge and teamwork led them to secure the 5th rank out of the 16 participating schools. This accomplishment is even more impressive as they successfully navigated the elimination round to secure their place in the final round.
POSTER MAKING CONTEST
Representing BEC for this category, Dennise R. Panaon showcased her creativity and artistic flair in the Poster Making Contest. Out of the 16 participating schools, Dennise secured the 7th rank, leaving an impression with her visually stunning creation. Within the given 3-hour time limit, her talent shone brightly, making us proud of her remarkable achievement.
Celebrating Success: Ranked as 3rd OVERALL – TOP PERFORMING SCHOOL
As a collective effort, our SHS students made us proud by securing the 3rd rank out of the 16 participating schools, thereby earning our beloved Batangas Eastern Colleges the title of the Overall Top Performing School. Despite not participating in major events like Business Plan and Electronic Brochure due to time constraints for preparation, our students showcased their excellence in various other categories, proving their mettle and dedication.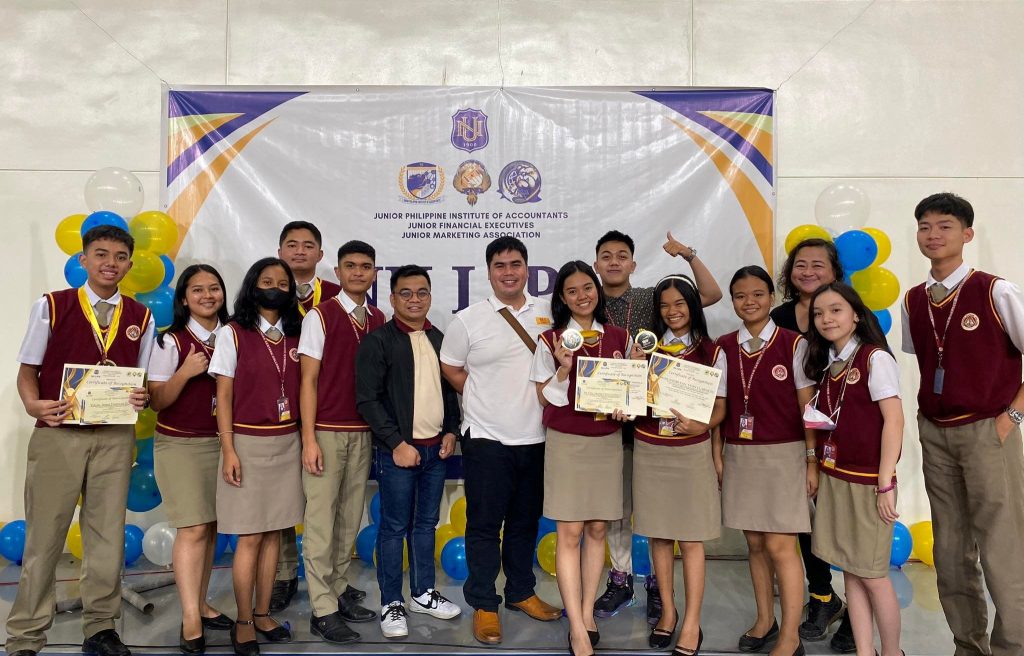 Acknowledging the Coaches Behind the Victories
Behind every successful student, there is a dedicated and supportive team of faculty coaches. We extend our heartfelt appreciation to our esteemed coaches: Ma'am Minerva S. Magisa, Sir Wilmer D. Ambal, Sir Jean Charles S. Magpantay, and Sir Raynan A. Tobeo. Together with the rest of the supportive SHS faculty who join and accompanied our SHS delegates for the said Inter-High School competition, their guidance, mentorship, and unwavering support played a vital role in shaping our students' success.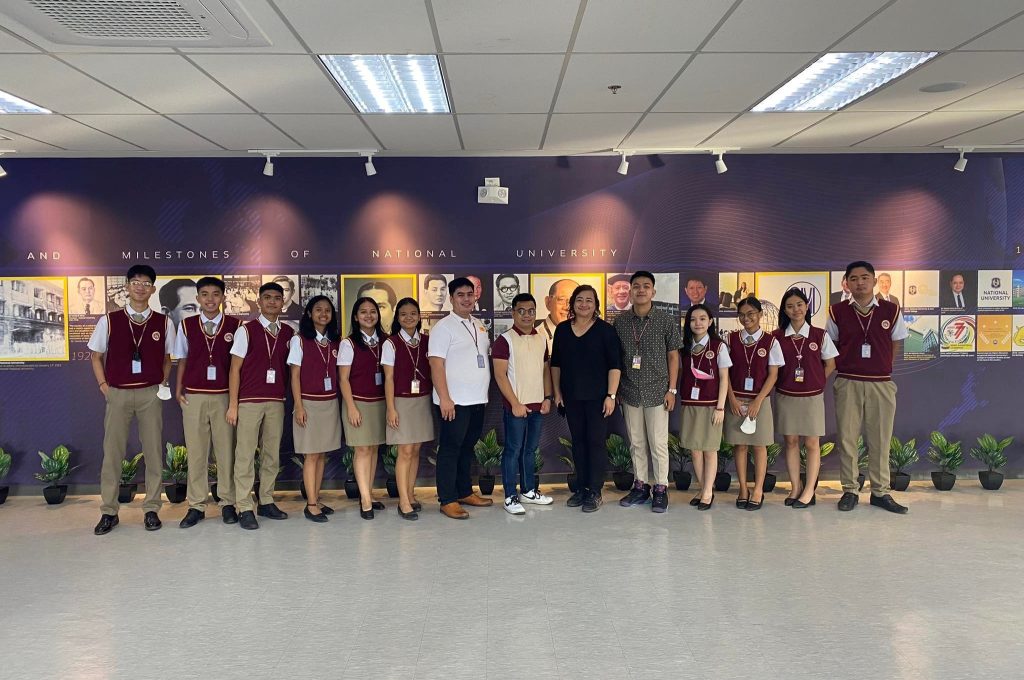 The outstanding achievements of our SHS students at the 1st NU Lipa ABM Cup reflect their unwavering commitment, talent, and hard work. We are immensely proud of each student who participated and warmly commend them for their exemplary performance in their respective categories. These achievements serve as a testament to the quality of education and dedication to excellence that our institution upholds. We look forward to more remarkable accomplishments from our students in the future.