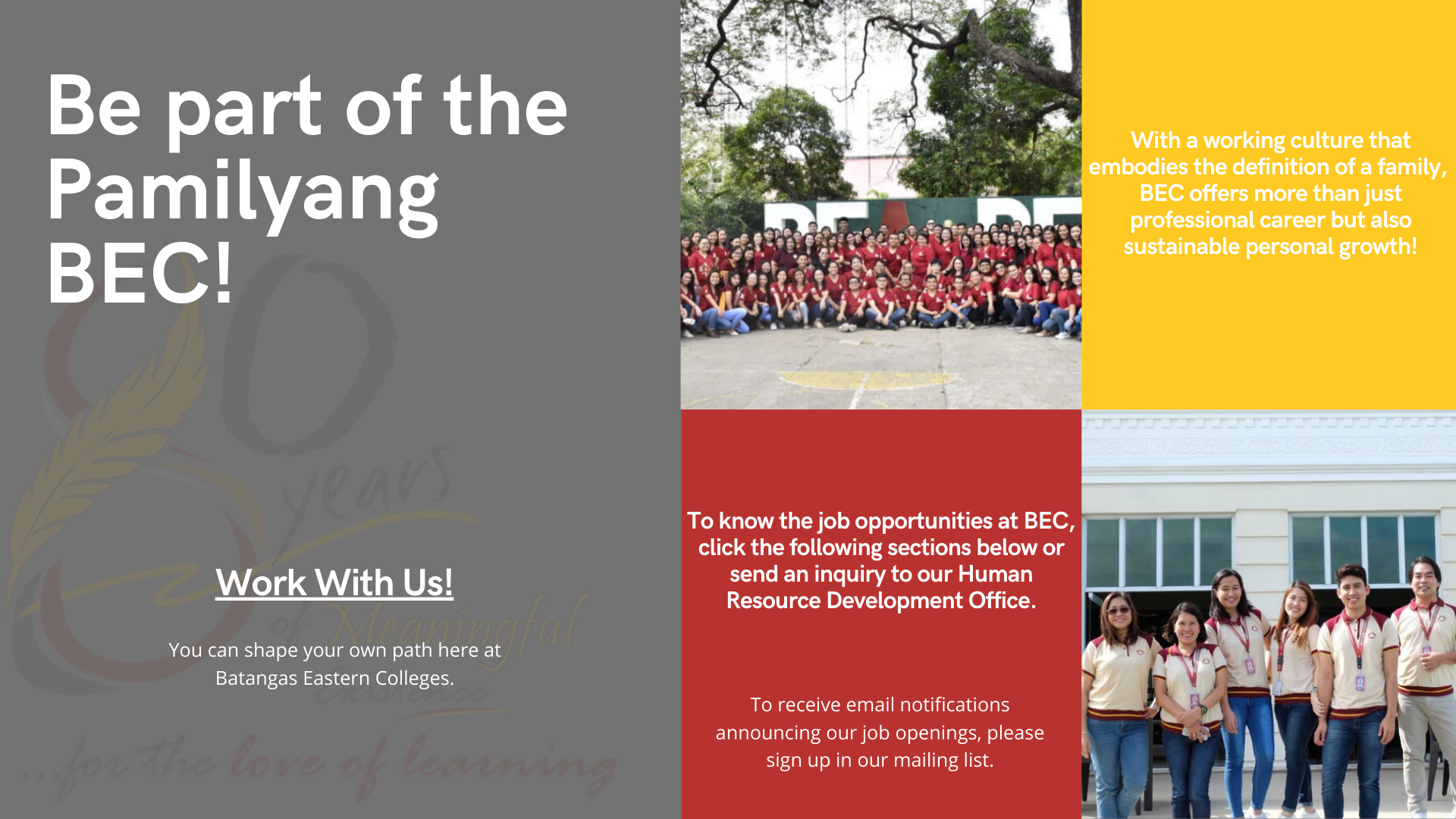 Internships & Prospective Job Vacancies
BEC encourages professionals who want to be part of the Academic/Teaching community across different departments of: (1) Pre-School & Grade School (2) Junior High School (3) Senior High School (4) College Department and  (5) TESDA Center.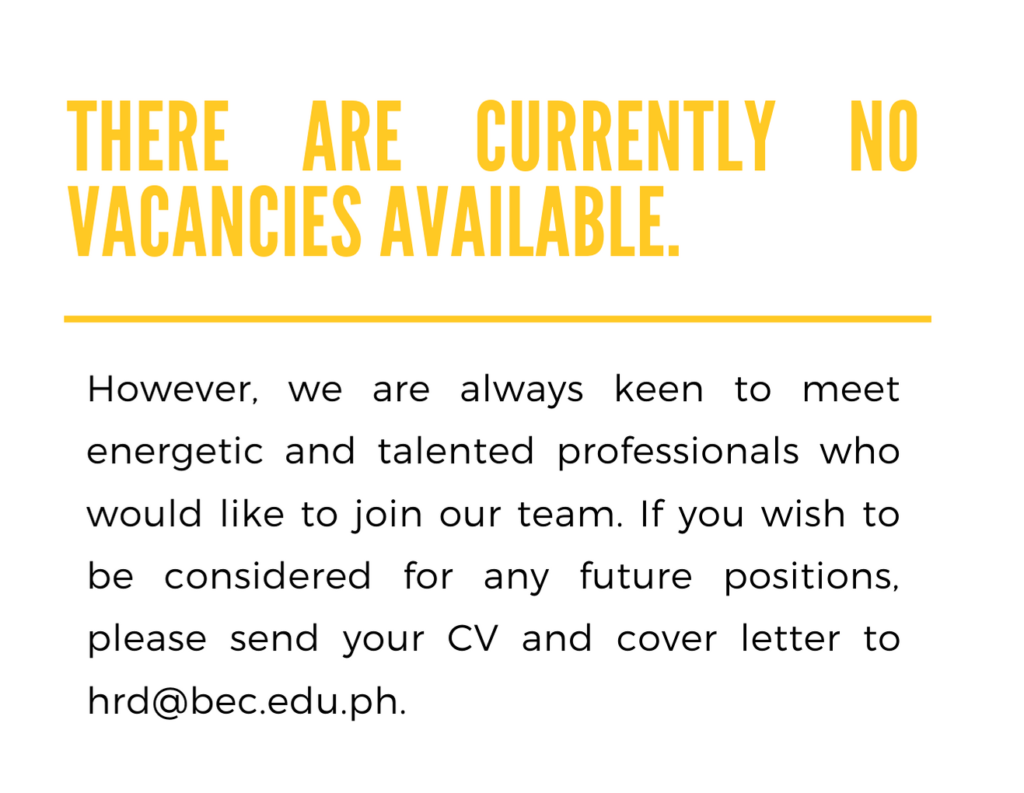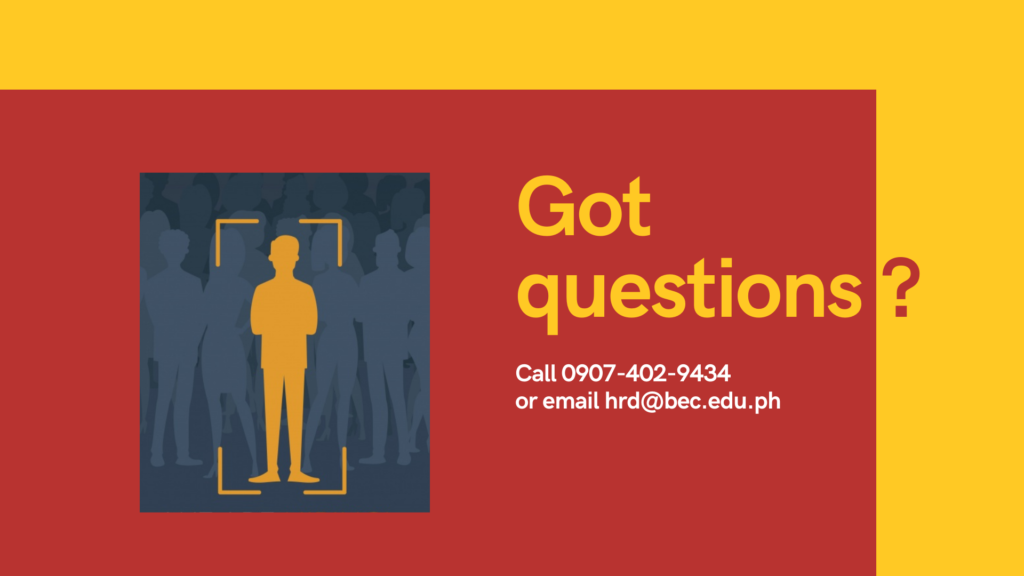 BEC invites you to be part of the Administrative Department wherein you can find career opportunities ranging from management, technical, clerical positions, and other staff employment while ensuring a supportive work environment for the entirety of the Pamilyang BEC.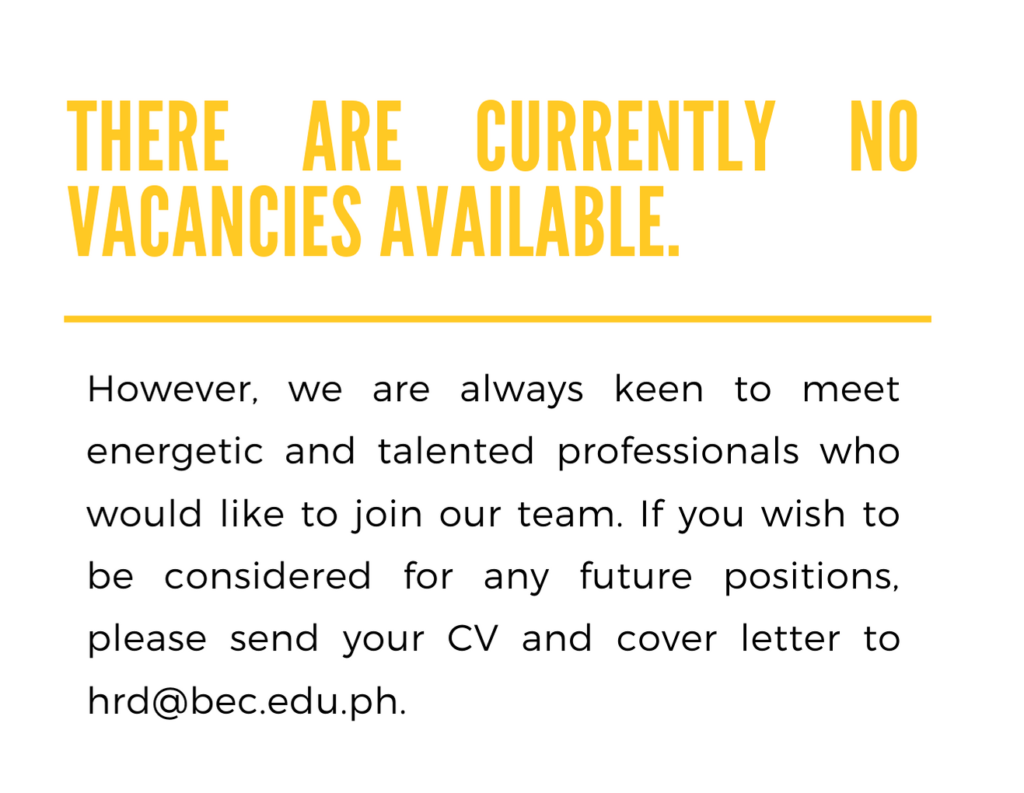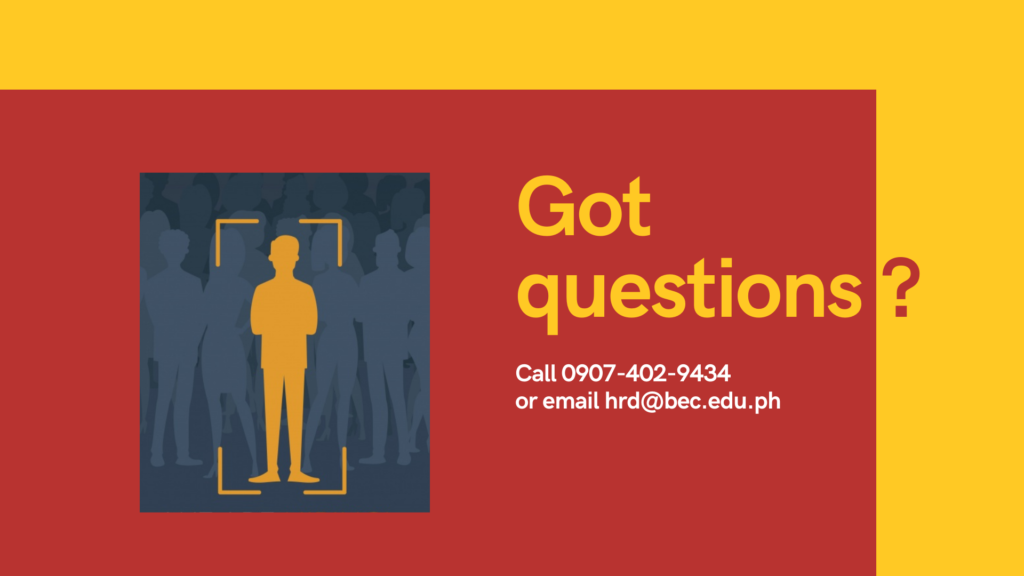 We care not only for our aspiring BEC employee but for every Beacon as well! With a strong commitment in the pursuit of learning, and discovery of opportunities while upholding to be a true Beacon (as leaders and catalyst for change), we offer internships and external job opportunities that will help you develop career goals.