United as One – standing together with same passion in hearts (as well as in minds) and a rally for championing the tradition of quality education.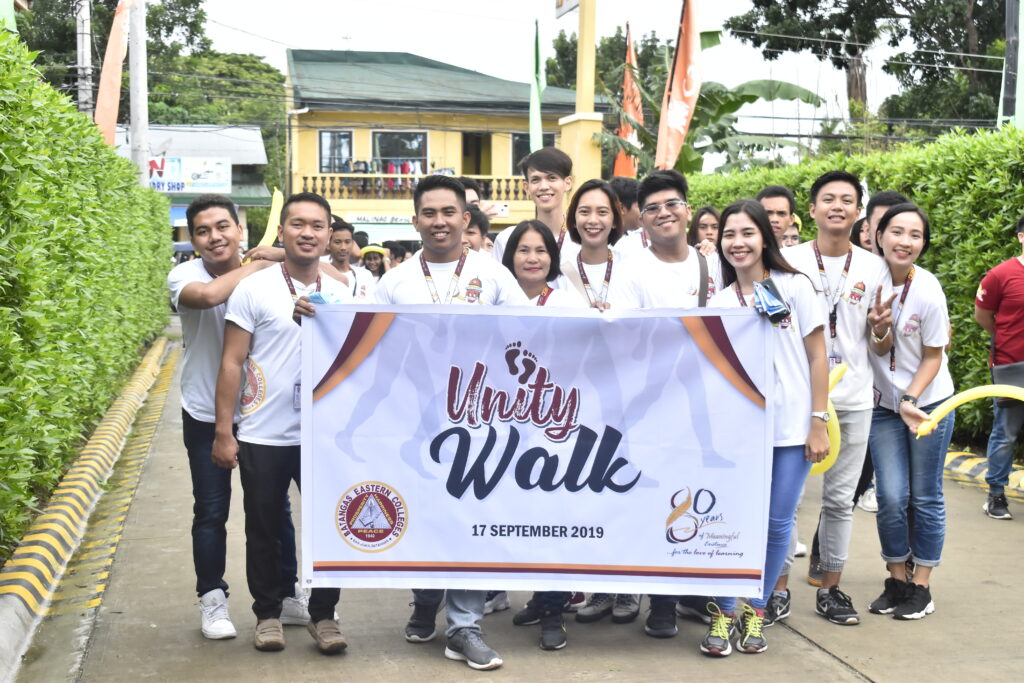 Marking the 80th Founding Anniversary of Batangas Eastern Colleges, a recurring moment was held last September 17, 2019 as part of the annual Beacon tradition. For years, it has been a legacy of BEC to become the avenue of learning for all San Juaneños where one can find the key to open the door of opportunities-thus helping every Beacon to create the pathway towards the fulfillment of their dreams.
With that as the underpinning cause, a special day was set to reflect historical beginnings and raise awareness for present realities igniting the fire of a Beacon's passion to grasp new and innovative insights along with the determination to envision a future filled with endless possibilities.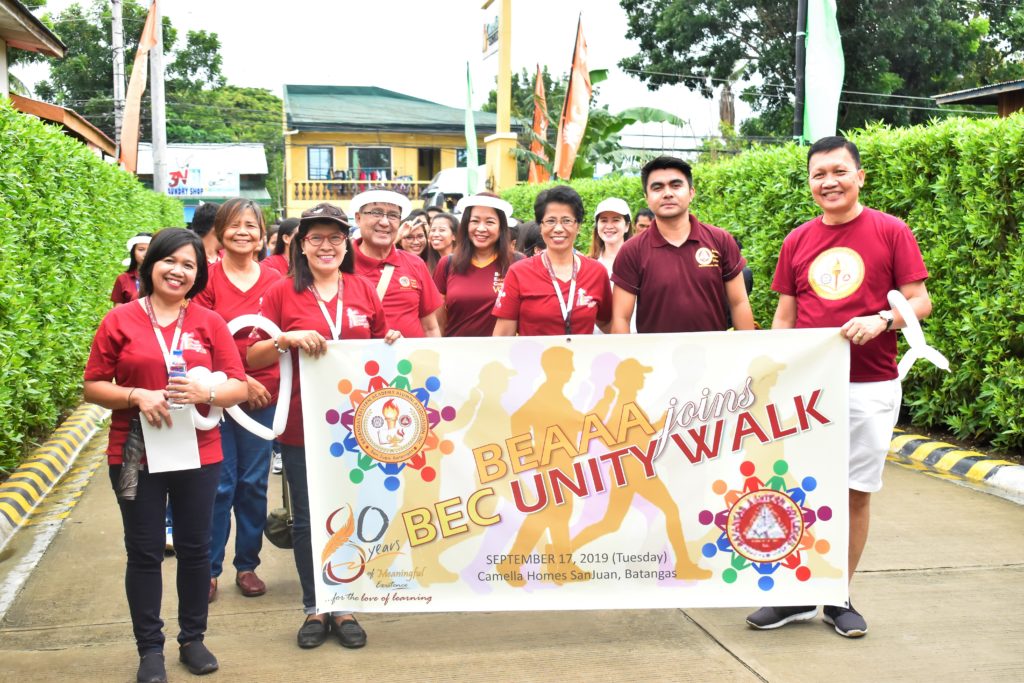 One of the celebration highlights was The BEC Unity Walk which embodies the shared passion of every Beacon to express their solidified stand concerning quality learning. At the same time, the occasion calls for another pinnacle to be added in the school's rich history wherein a series of videos were filmed; an imaginative way of celebrating its' meaningful existence. The said videos are created for the purpose of featuring the school hymn, "BEC Kong Giliw" and "Lupang Hinirang" both starring the BEC Family and selected Beacons.
Also, for this year's anniversary, every Beacon student together with teachers and other BEC administrative employees joined hands in creating the new Human Logo bearing the sign of the BEC official logo at its' 80th founding year. A number of Alumni also took part as special guests for the event.